Hanger with Draco carabiner and ring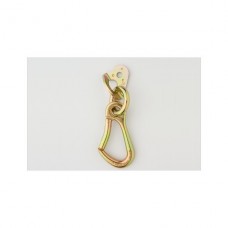 Description
Hanger with Draco carabiner and ring
They should always be fitted in pairs.
Strength: 25 kN
Weight: 360 g
Material: zinc-plated
Draco carabiner
Functions and features: oversized rope friction area, completely secure, stone lock to prevent any accidental snagging of the rope.
If you want to use the hanger as a belay-rappel station, you need at least TWO hangers. Please notice that we also offer complete belay-rappel stations.