Verlängertes Rückgaberecht bis 14.01.2017 für entspannte Weihnachtseinkäufe!
Belay device Smart MAMMUT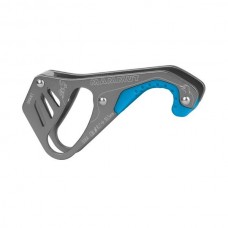 More productimages
Description
Belay device Smart MAMMUT
The Smart safety device has been specially designed to meet the needs of the constantly growing group of indoor and sports climbers. It dynamically brakes the climber in an accidental fall, and locks even at low levels of force exerted by the user. In situations where the user has a sudden shock, the function corresponds to the reflex movements of the human body. Suitable for all current HMS carabiners and simple ropes from 8.9 -10.5 mm in diameter. Weight: ca. 85 g.