3 Rolls Kinesiology Tape 5 m x 2,5 cm in 5 different colours by BB Sport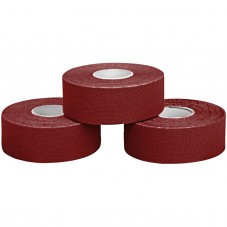 More productimages
Description
3 Rolls Kinesiology Tape 5 m x 2,5 cm in 5 different colours by BB Sport
Price per metre: 0.67 €.
An extra slim kinesiology tape for smaller extremities. With this width you will be able to specifically tape small body parts without wasting any tape. This guarantees a considerable saving.
This Kinesiology tape is a longitudinal expandable cotton tape. The elasticity of the tape equates to 130 – 140% stretching, this is comparable to the proper stretching of the human muscle. It is free of Latex. The water resistant and breathable product characteristics ensure a high wearing comfort for several consecutive days up to two weeks.