Setting Tool for Hammer Set Anchor / Lock Anchor SAK 10 mm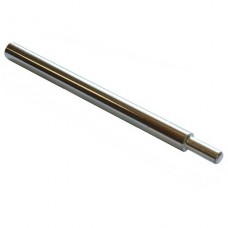 Description
Setting Tool for Hammer Set Anchor / Lock Anchor SAK 10 mm
For fixing hammer set anchors or lock anchors
Zinc-plated
Diameter: 10mm
Quick and reasonable installation
Application:
You need the setting tool to fix the hammer set anchor in the drill hole.
Functioning of the anchor:
After inserting into the drilled hole the tip of the hammer set anchor is spreaded with the setting tool. Then the screw or threaded bolt is screwed into the inside thread.
Instructions:
Drill a hole. Clean the drill hole with a brush and a blow. Install the hammer set anchor until the max. anchoring depth is reached. The spreading sleeve should be on the same level with the wall. Now hit the cone with the setting tool until the anchor is set. It is properly set, when the setting tool lies on the anchor. Get anchor rod, threaded rod or screw into the screw thread. (Never use more torque than is allowed in the technical data)
Technical data for anchor
| | |
| --- | --- |
| | M 10 |
| drilling depth [mm] | 44 |
| borehole diameter [mm] | 12 |
| recommended load per anchor for uncracked concrete [kN] incl. partial safety factor | 3.0 |
| torque when anchoring | 15 |
| thread diameter [mm] | 10 |